"Shall we go for a walk", 6 words that have been a common theme throughout my life! In fact they are the words uttered to lure me to Longton Wood one cold January day which turned out to be the most amazing walk as Mr C proposed! Walking has always been a thing in our family and Longton Wood has been a place we have walked and ridden around our whole lives so it seemed only fitting that it would be the location for our wedding. It was decided a wedding in the woods would be the one, our very own at home wedding…….but where…….time to pick the perfect spot…."Shall we go for a walk?" then we can decide!
Off for a walk to pick the perfect spot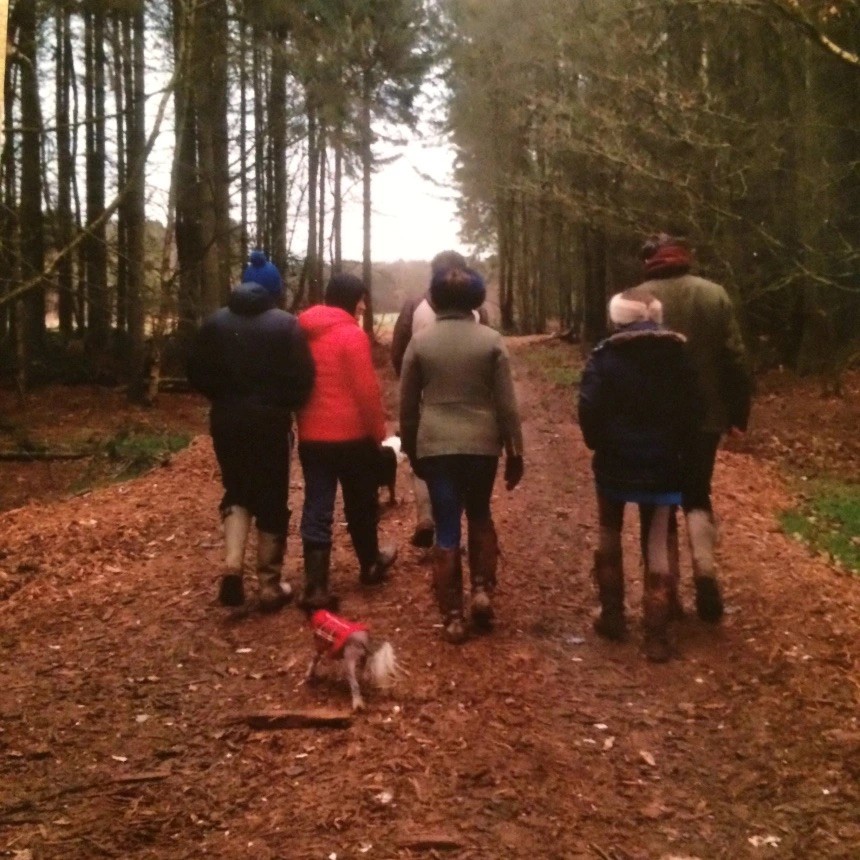 The first stop was the spot Mr C had proposed but was quickly ruled out as not being enough "in the wood" as it was in a clearing looking over a beautiful view.first spot…..too open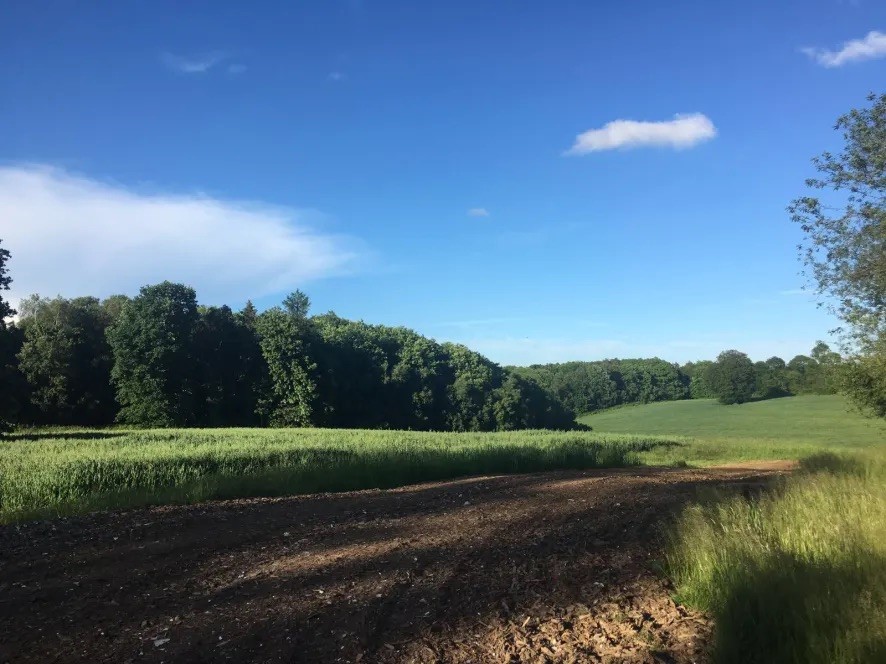 The second spot was amongst some trees but on a hill, a spot just off the bridle path we had all ridden for many years. All the men vetoed this as it wasn't flat (honestly they have no vision!!)second spot……too unlevel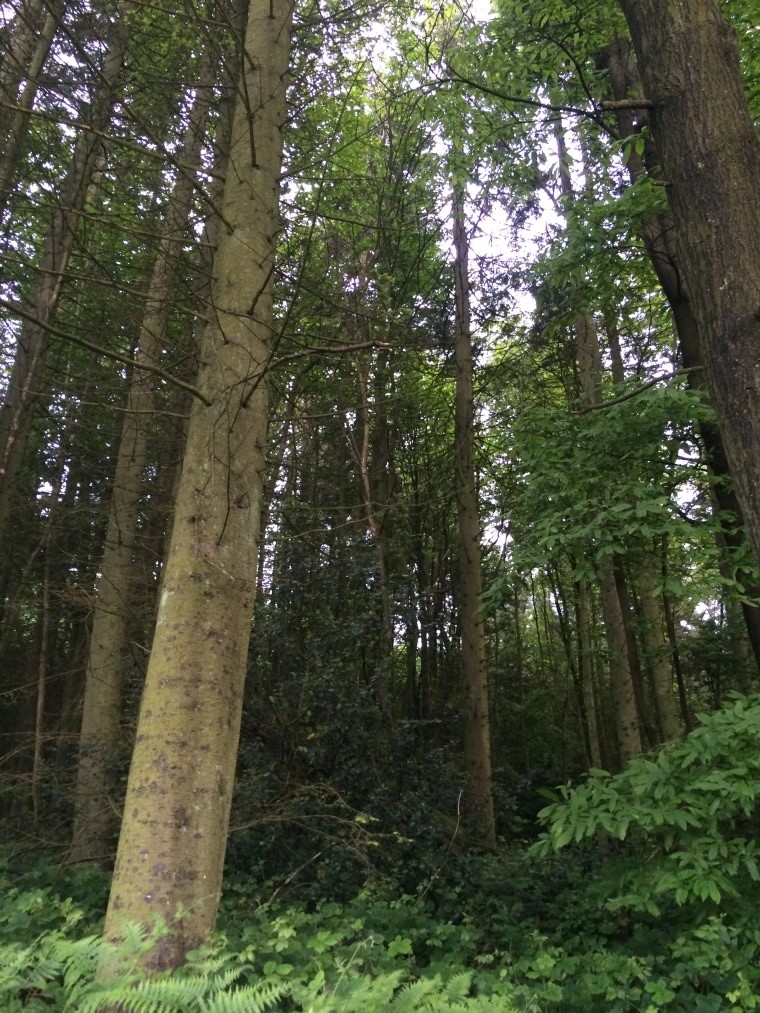 We walked on to the final spot, a place I had ridden through on many a happy hack and picked a way through on an afternoon walk, where the trees are so high they nearly meet in the middle.  A spot where the birds sing a happy song.  A spot where the sun desperately tries to find its way through the trees.  But a spot where the brambles were above your head and who knew how flat it was until they were cleared! But the third spot……just perfect!!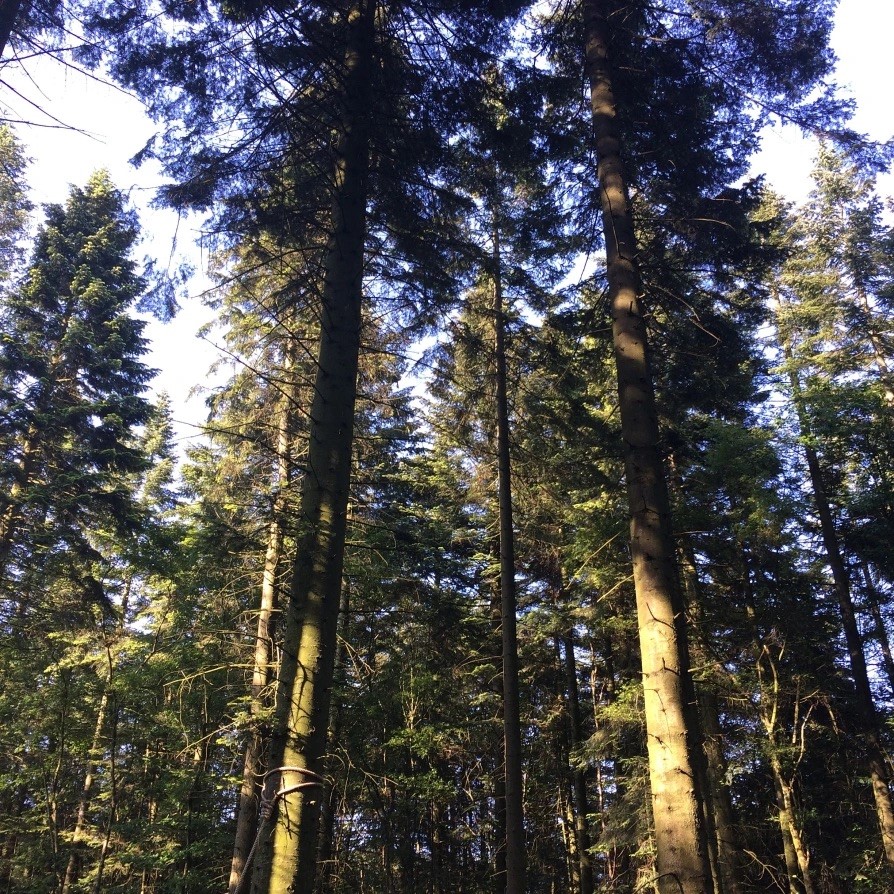 We walked home all buzzing about picking the perfect spot, all contemplating what might possibly be…..but I think it was only me that was already planning the woodland path, the tree trunk table legs and forest invite design!!  I thought to myself "Yes this is the place, this is the place to fall deeper in love and get married."
When we went down to the woods this day we were in for the most amazing surprise…….